VIRTUAL VACATION BIBLE SCHOOL 2020
Vacation Bible School is online this year and it's going to be great! We will discover Psalm 27 together through online worship, arts & crafts, science, skits, and Bible stories. Fun and engaging digital content, geared for children ages 4 through 5th grade, will be released daily*.


Date & Time:
Early Session: May 22-26
Main Session: June 8-12
Recommended Ages: 4 years old through incoming 5th grade
Cost: Free
Questions? Contact Amanda Pedigo at pedigoa@mungerplace.org
*content will remain available online for the entire summer
VIRTUAL VBS SUPPLY LIST
We are so glad you are joining us for virtual VBS this year! Below you will find a list of supplies that will be helpful each day! If you don't have the supplies, do your best and join us anyway!
---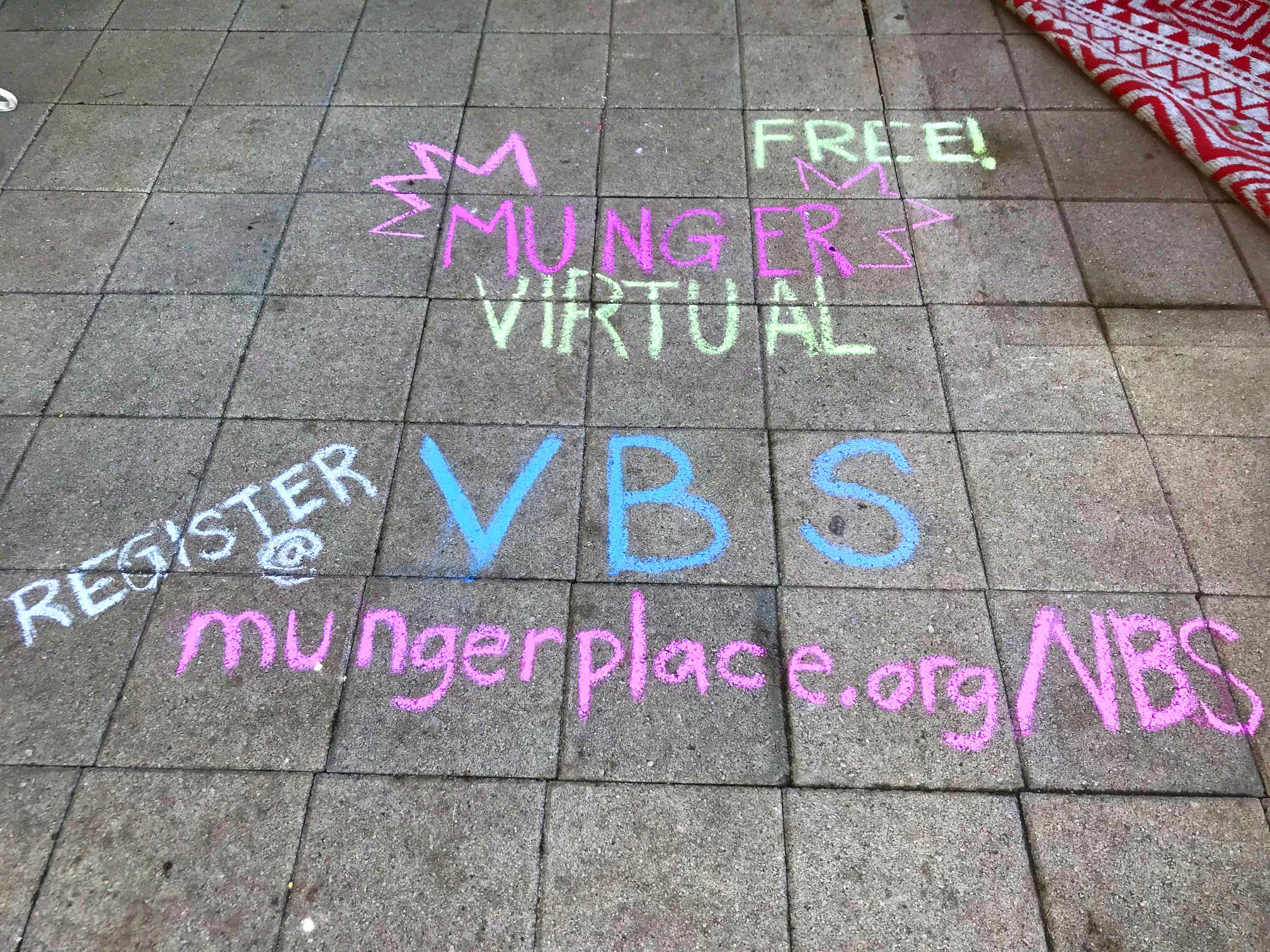 Because VBS is virtual this year, it means we can literally invite our entire city to participate!
Here's how you can invite others:
Join our sidewalk chalk campaign:
Tons of people are out walking on these beautiful spring days. Grab your neighbors' attention with a fun sidewalk invitation to Munger VBS! It could look something like the picture to the left.

Put coloring sheets in your windows:
Our soon-to-be world famous colleague, Rosemary Cole, translated our theme Scripture, Psalm 27, into coloring sheets! Have your kids color them and place them in your window as another way to catch your neighbors' attention.

Send this link to anyone you know with kids so they can register