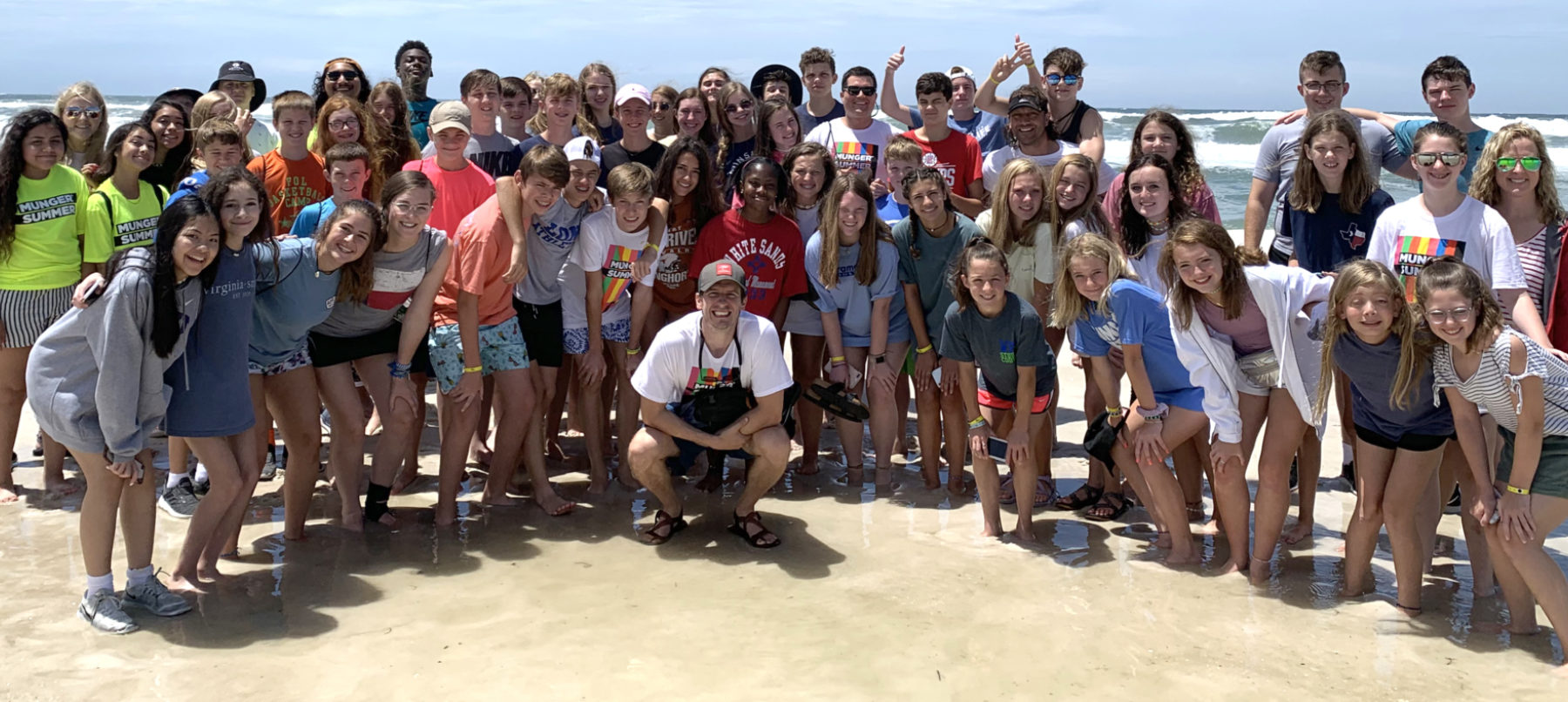 Munger Youth exists to see young people become deeply devoted followers of Jesus—learning Him, loving Him, and living like Him in their everyday lives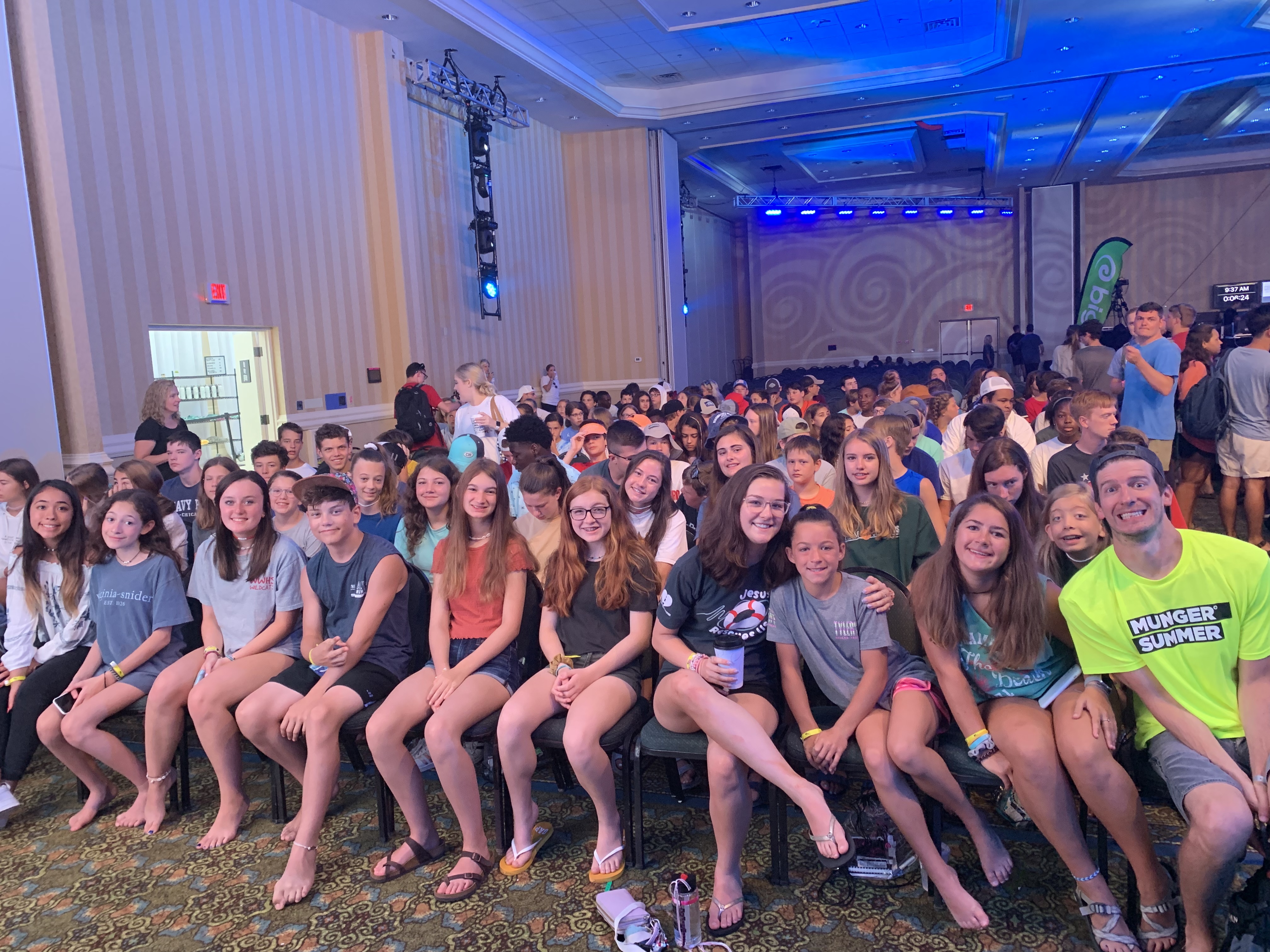 ONGOING MUNGER YOUTH GATHERINGS
CONFIRMATION | 6th grade
Sundays | 11AM | Ed Bldg Basement
A year-long program that meets weekly, Confirmation is a first step for many 6th grade youth in owning their faith in Jesus. **Registration is required.
SUNDAY NIGHT | 7th - 12th grade
Sundays | 6:00-8PM | Ed Bldg Basement
A weekly 7th-12th grade youth gathering where we eat some good food, worship with friends, and practice following Jesus together in small groups.
DEVO | 7th - 12th grade
**Sundays I 11AM | Ed Bldg Basement
Most weekends we encourage 7th - 12th grade youth to attend a worship service on Sundays; however, once a month we do something called DEVO, which is a Sunday morning worship service specifically designed for youth.
**FINAL FALL DEVO DATE is November 10

NOVEMBER 22, 2019 | 6th-12th grade | Meet at 6PM | FREE
Munger Night: Mavs Game
All 6th-12th graders, join us for Munger Night! We will be watching the Mavs play the Cavaliers. This fun night is FREE and comes with a ticket to the game and a hotdog/drink. We will meet up at the church at 6pm and then take vans over to the American Airlines Center. NOTE: MAVS GAME IS FULL!
DECEMBER 8th, 2019 | 6th-12th Grade | Meet at 5PM | $25
Munger Night: Holiday in the Park
6th-12th graders, join us for the last Munger Youth event of 2019 at Holiday in the Park at Six Flags! If you have never been, it is awesome--like a Six Flags and North Pole mashup! We will be meeting at Munger at 5PM to ride together and be back around 10PM!
JANUARY 24-26, 2020 | 6th-12th Grade | $100
WNTR WKND
All 6th-12th graders, you won't want to miss WNTR WKND in January! Think of going to camp for a weekend at Munger! We will have a top notch speaker and band, spend the night in host homes around Dallas, enjoy late night fun each night, work on a service project, and much more. Registration now open through the end of December!
---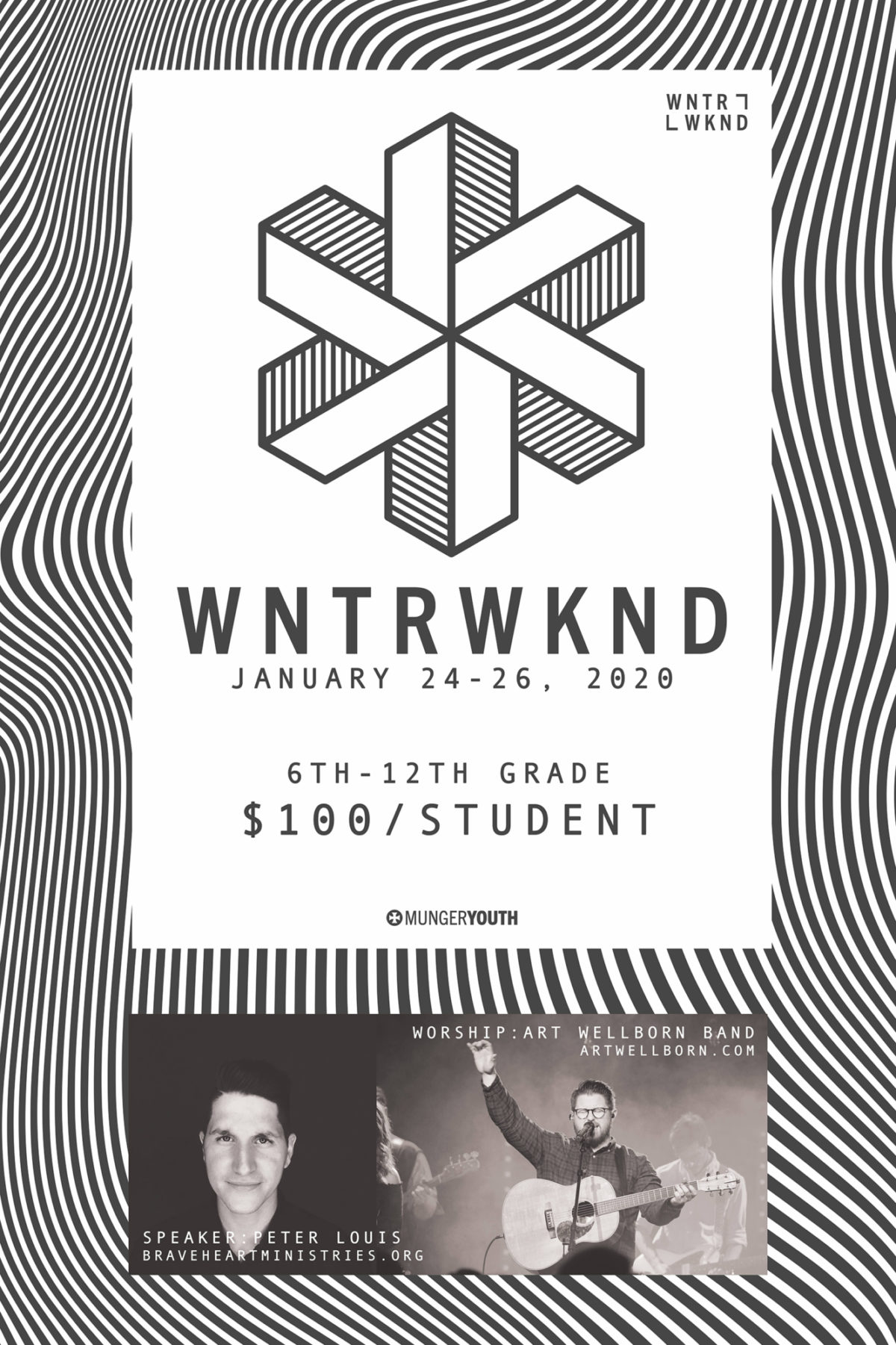 ---