We didn't always bring our son to "big church."
Cal's just a little guy and sitting through church is tough. So it seemed better to just put him in Sunday school while we went to church and then get on with our day. I thought this was better for him, but I've come to realize it's something my wife and I did for ourselves.
Sitting through church with such a little guy is tough - for us. We had to have the right snacks (shhh, inside voices), an appropriate number of stickers (don't draw on the pew Bible!), a drink (stop standing up, just sit down), and maybe some crayons (what part of 'inside voices' didn't you understand?).

But as we've read about how important inter-generational relationships are in helping kids develop a lasting faith, we discovered that helping Cal get comfortable attending church at an early age would make attending church more likely to become a lifelong habit for him.
As soon as we came out of our denial and accepted that Cal was actually starting elementary school next fall, we started taking him to church. And the funny thing is that it has been an amazing experience! Is he bored? Well, last service he stopped coloring, asked for my watch, and literally watched the hands for the last 17 minutes of the service - just waiting for "the long hand to get to the 12." So yes, not exactly 60 minutes of edge-of-your-seat content for the pre-K crowd. But that's okay, because every week is a little better than the last and none of it is as bad as I initially feared.
And Cal is connecting to the church service in ways that I didn't expect. Take baptisms. He LOVES baptisms because "it's our job to make sure those babies grow up and love Jesus." How cool is that? And I was worried that he wouldn't get it.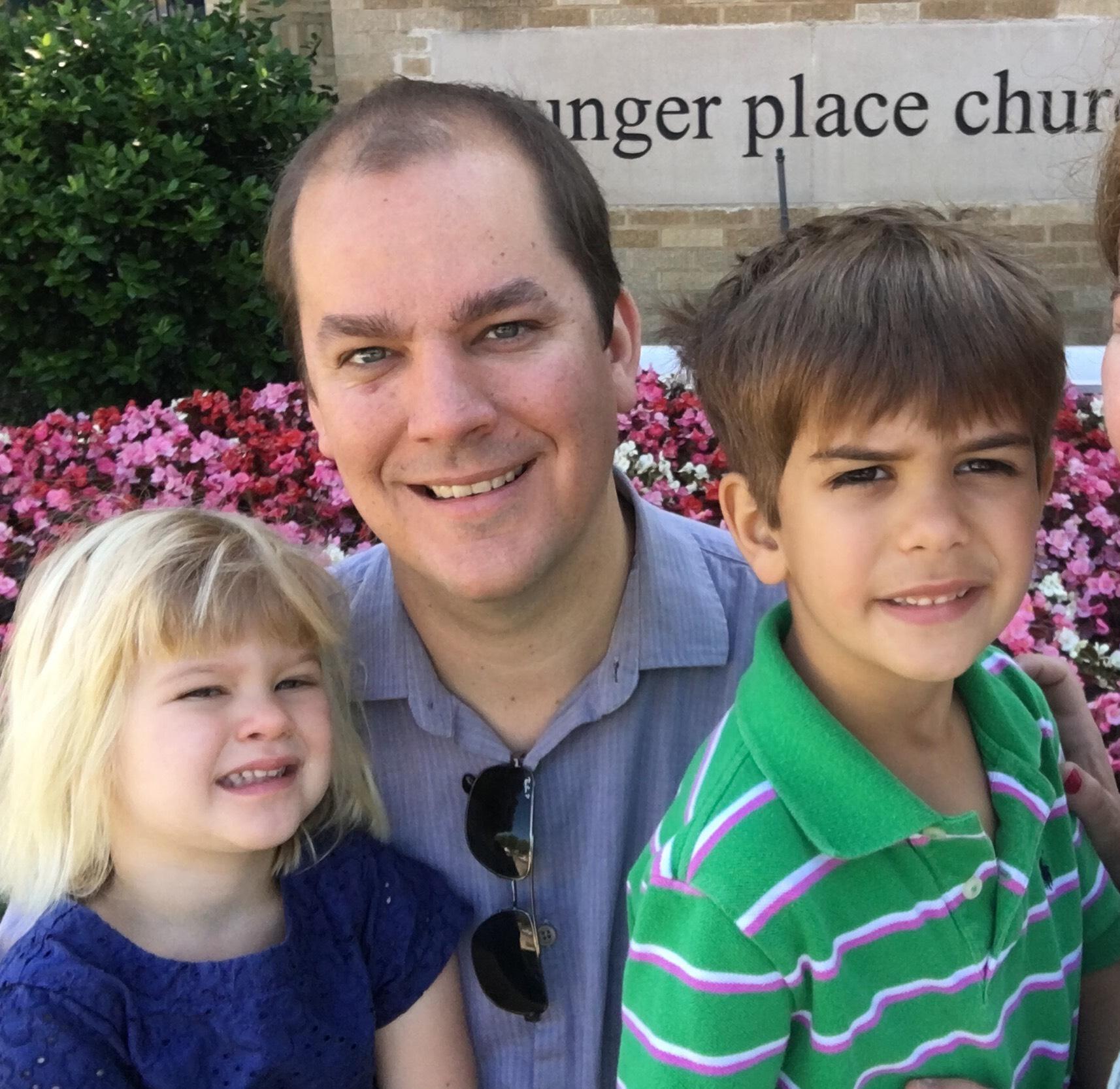 Yes, a lot of the service and most of the sermon are over his head, but that's what the donuts and juice and coloring books are for. He's 5 - he gets what he gets. But honestly, he understands so much more than I expected. He easily follows the rhythm and cadence of the service. He knows when we're singing, and he tries to sing along when he can. He's getting to know our communal prayers and the doxology. He knows when to stand and sit. Which all means that he's starting to feel at home in the church.
So now I volunteer during the first service while Cal goes to Sunday school and then we go to church together. In retrospect, what's most surprising is that I was surprised at all. My wife and I know that our kids learn by watching and mimicking us and we keep that front of mind in every other area of our parenting. Of course Cal is learning the most about church by watching us in church.
Now you have the opportunity to experience the same with your kids.