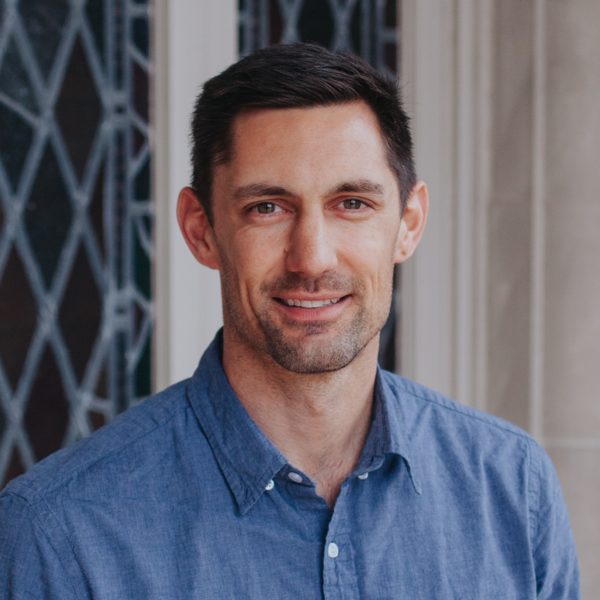 Rodney Adams
Executive Director
Where were you raised?
I grew up in several small towns around west Texas. I never lived in a town with more than 1000 people in it until I went to college, and I had 33 in my graduating class.

Where did you go to school?
I got my undergraduate degree in Kinesiology (what?) at Texas Tech and my MBA at Indiana University through their distance program. Fun fact: I was living in Europe at the time while working with the Royal Netherlands Marine Corps. I once wrote a market analysis paper in a tent in the Scottish Highlands while doing mountain training with the Dutch. Beat that.

Who's in your family?
Emily and I were married in California in 2009 and we have three kiddos. Our son, Owen, came along in 2013 (11.12.13 to be exact) and our first daughter, Charlie, joined us in February 2016. Our second daughter Penny arrived on December 4th, 2019.

What brought you to Munger?
In 2014, Emily and I had been living in Dallas for about a year and something was stirring in our faith life. We did not have a church home and several people in our circles kept saying, "You should try Munger Place...You should try Munger Place...You should try Munger Place". NONE OF THEM ACTUALLY WENT TO MUNGER PLACE. Then, I was seated next to Jason Pedigo (random dude to me at the time) at a charity function and he invited me to a men's event starting that Friday. "Fine, God. We'll try Munger Place". I went to the men's thing and then we worshiped that Sunday. We joined as members a few months later and then I came on staff in June of 2017.


What's your favorite thing about our church?
1. We revere the 2000 year history of the church of Jesus Christ and all of the faithful men and women who came before us while expressing our own faith in a fresh and contemporary way. I've been to all kinds of churches and there really is nothing like this place.
2. It feels like home. I love our people and I know they love our family. I love seeing everyone on Sunday, and I miss everyone when one of us is out of town.
Feel free to join my men's group on Wednesday mornings at 6:45 am in the Munger Coffee Bar.