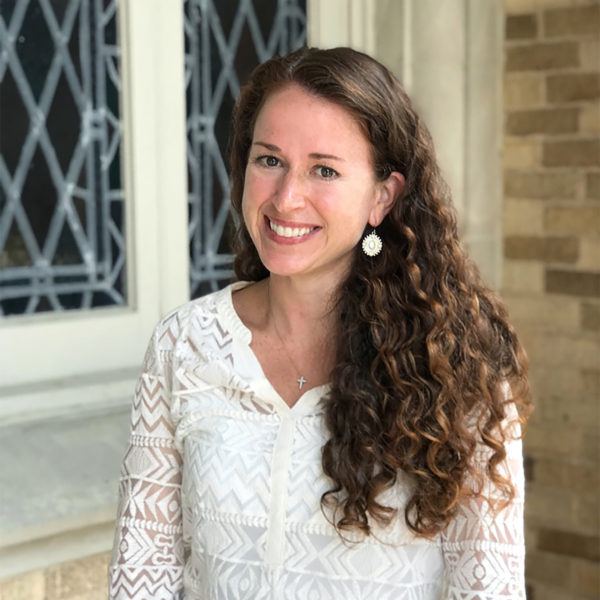 Melissa Ybarra
Communications Director
Where were you raised?
I was born and raised in Wellington, Kansas; a small farming community that boasts the "Wheat Capital of the World". I'm not sure how that title was awarded, but it's a good excuse to have an annual "Wheat Festival"—complete with a street dance, a fierce lip-sync competition, and cow patty bingo.
Where did you go to school?
I went to the University of Kansas (Rock Chalk!) and graduated with a Communications degree. A few years later, I decided to migrate south to Dallas to attend the Art Institute where I graduated with a BFA in Graphic Design.
Who's in your family?
My husband Matt and I started dating in high school. We dated 9 years and have been married 10. We now have officially been together longer than not!

We share our home with two wonderful, rescued Australian Shepherd-ish dogs, Mia & Ruby. In dog years, they are 75 & 80, but still act like they're wild teenage dingos.

What brought you to Munger?
An answered prayer.

My husband and I had been attending Munger for a couple of years. Although, I had a good job and worked with some great people, there was something stirring in me that made me want to work here.

We attended the All Munger Meeting two years ago where Andrew mentioned that someday he would like to hire an Associate Pastor. We were closing the meeting with a silent prayer. I was praying for our church, for the staff, for our neighborhood and that God would bring the right person for the Associate Pastor role. Then, out of nowhere, without any thought of my own, "Communications Director" popped into my head. I thought, "Ha! Yeah, right God. There are more pressing needs," and I literally laughed to myself. I thought about that moment several times over the next two years and how seemingly spontaneous and specific it was...and then, the exact position opened up—and here I am. God is so, so, so good and works in incredible, and sometimes unexpected, unexplainable wonderful ways.

What's your favorite thing about our church?
I love the people and to see how God is working in it and through it. I love that we are an eclectic bunch with such diverse stories, lives, and journeys. I love how we all come together in worship and fiercely love God, love one another, and love our neighborhood. The joy, love, and authenticity that is swirling around in this big, old, beautiful building here on a Sunday morning is so incredible—the sermons and music aren't too bad either! :)