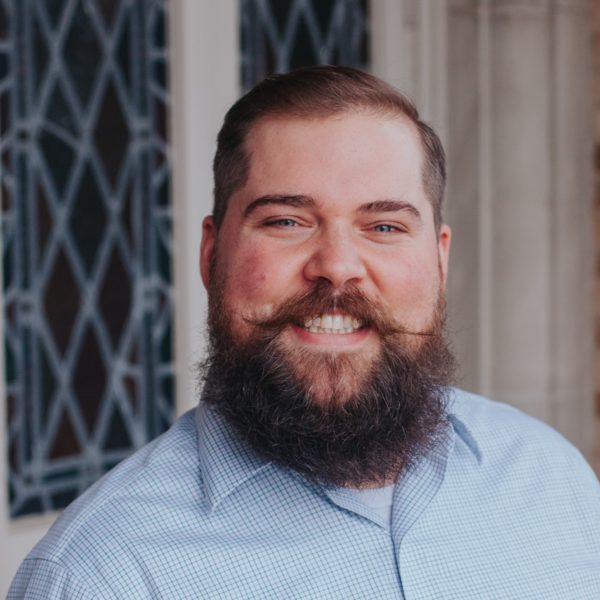 Jake Porter
Operations Manager
Where were you raised?
A rural community in North Alabama called Union Hill. It's a 4-way stop with the church I attended, my elementary/middle school, and a gas station ("Bobby's" because he owned it). We were only 20 miles from the nearest Walmart...so it wasn't that bad.

Where did you go to school?
I attended undergrad at The University of Alabama--Roll Tide--where I was a Chemistry/Psychology double major. I am currently wrapping up a Masters in Christian Leadership at Dallas Theological Seminary.

Who's in your family?
My wife Diana and I were married May 2015. We have a little girl named Emilia (Emmi) Grace who was born Aug 22.

What brought you to Munger?
After college, I was in full-time camp ministry at Pine Cove in Tyler, TX for almost 5 years. I began looking for new opportunities in both the church and parachurch realm. During my time at Pine Cove, I meet a family who attended Munger. The dad heard I was looking and set up a conversation between Andrew and me about an open youth ministry position. It seemed like a cool opportunity that the Lord opened up, so I pulled the trigger and joined the team in Dec 2012. It has been incredible to be a part of the team; I am expecting great things for the future!

What's your favorite thing about our church?
Munger Place is truly like no other church I have been to. This corner of East Dallas, in the old building, with the folks that are a part of our family, make Munger...Munger. All of that is my favorite.