THE FIRST15
The most important thing you can do in 2021 is to spend the first 15 minutes of each day in silence, prayer, and scripture.
THE FIRST15: "It certainly won't hurt to try it."
Mungarians Fred & Debra Jones share how spending The FIRST15 in daily scripture and prayer has made a difference in their lives.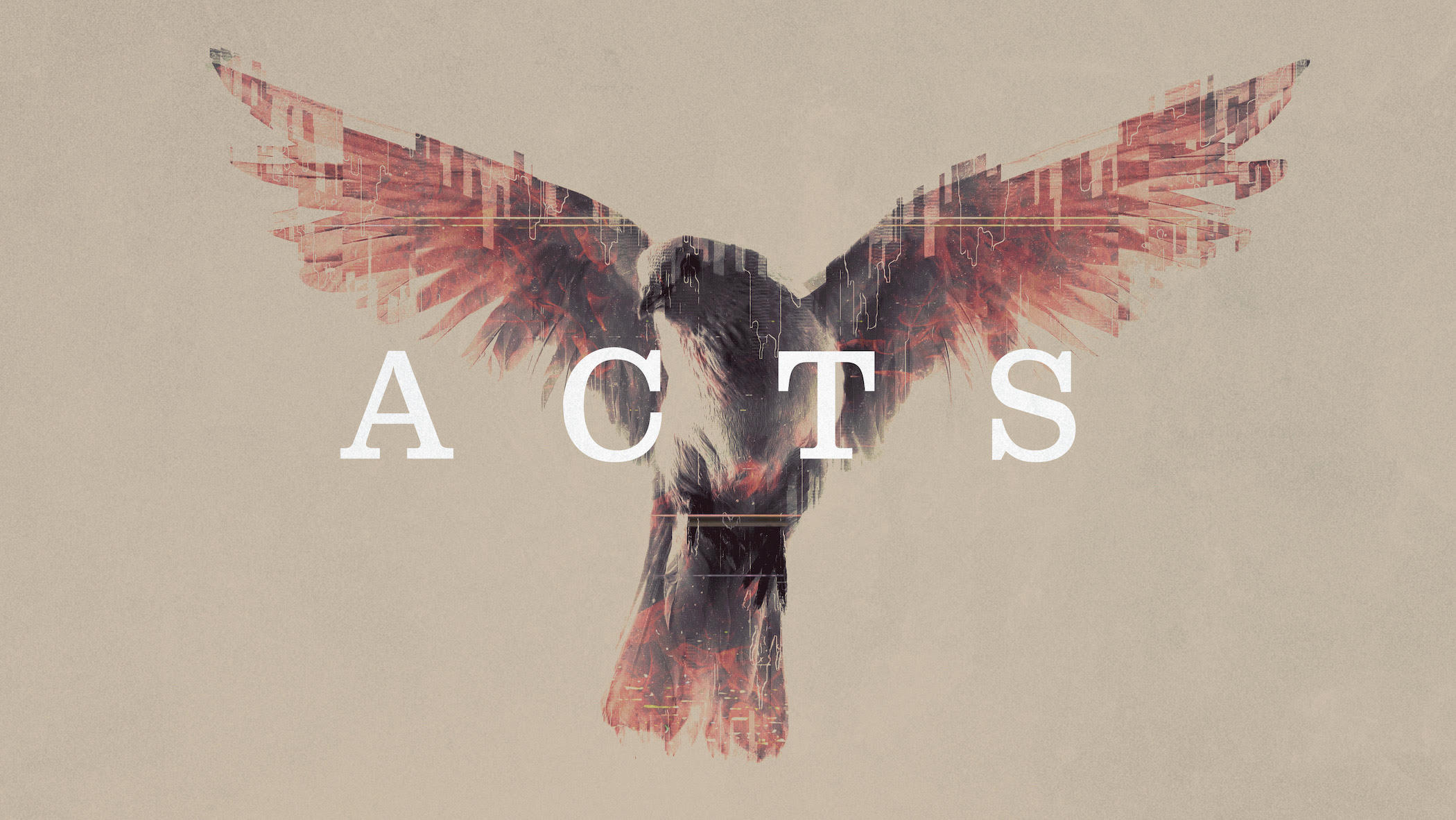 READ Acts

10 minutes a day.

5 days a week.

It's never too late to join in!

Our pastor Andrew Forrest will be preaching through Acts each Sunday, so bring your Bible to church, and be sure to check out his blog for daily commentary: www.andrewforrest.org.


---
How to Read

Be consistent. For the book of Acts, read along with us for 10 minutes each day, 5 days a week.
Forget what you already know. Read what's actually in the text, approaching it with humility and with as few preconceptions as possible.
Read slowly and carefully. Each day's reading is short; savor it.
Mark up the text. Look for connections, contradictions, conundrums. What questions does it raise? Circle, underline, highlight, annotate.
Don't be afraid of difficulty or mystery. God's Word is sometimes built around surprising paradoxes. An important part of reading the Bible is noticing unexpected twists in the text and deeply pondering their meaning. God is a God of surprises.
Be prepared to be challenged. When believers approach Bible study they are encountering a living Word, not analyzing a dead fish. Students of God's living Word need to be open to the fact that the Word challenges our cultural assumptions in surprising ways.
Don't read alone. Share with friends, share online, attend a Bible study or small group, etc. The Bible is for community, not for individuals alone.
Questions for Daily Reflection
What was the passage about? Repeat it in your own words.
What do we learn about God and people from this passage?
Is the Holy Spirit nudging you to do or contemplate something in response to this passage?
Who do you know that needs to hear about what you just read? The questions below are like tools in a toolbox: some will be helpful on some days, some on others.

Here are a couple of suggestions of Bibles you might like:

NIV Study Bible (The Zondervan edition is a newer, different version than this) – This is the top-selling study Bible in America. It uses common language and includes helpful study notes, maps, and charts.
The NIV Study Bible also has an extensive concordance (the section that lists all the places you can find biblical words – i.e. salvation), which can be very helpful. In addition, it has extensive cross-referencing (when a Bible verse lists other related Bible verses with it).
The notes and language in the ESV are similar theologically to the NIV Bible. Some people feel the ESV is more reader-friendly.
Strengths of this Bible include extensive, helpful notes before each book of the Bible explaining what to expect, the purpose, author, etc., and, like in the NIV Study Bible, textual notes at the bottom are meant more for explanation rather than inspiration or application.
The NRSV is the official version of the United Methodist Church and claims to be the most accurate translation into English. The other thing we like about this version is that it is thinline (you can get thinline Bibles in other versions as well), which means it is much less bulky if you think you'll be reading on the go a lot.
Thinline Bibles are still very readable, but be sure to look inside before you purchase, just in case.
If these don't work for you, here are a few things we'd suggest you think about when choosing a Bible:
Will you carry this Bible around with you? (Note the size and material it's made out of.)
Do you take a lot of notes in your Bible? (Is there space?)
Are cross-references, concordances, study notes, etc. helpful to you? (Look in the Bible for what you like/need before you buy it.)
While we recommend study Bibles, here are a few things to think about:
Study Bibles and Life Application Bibles are different. Life Application Bibles offer inspiration and explain how the passage should affect your day-to-day life. This is helpful for Christian living but not for understanding. Study Bibles are the opposite. They help with understanding why the temple needed to be this many cubits but won't necessarily tell you how to live your faith because of those cubits.
Study and Life Application notes should be used only after you have worked to understand the passage on your own. They should not be a substitute for thinking, praying, and examining a passage.
Download Your Monthly Reading Bookmark
2021: January, February, March
Our pastor Andrew Forrest will be preaching through Acts each Sunday, so bring your Bible to church, and be sure to check out his blog for daily commentary: www.andrewforrest.org.