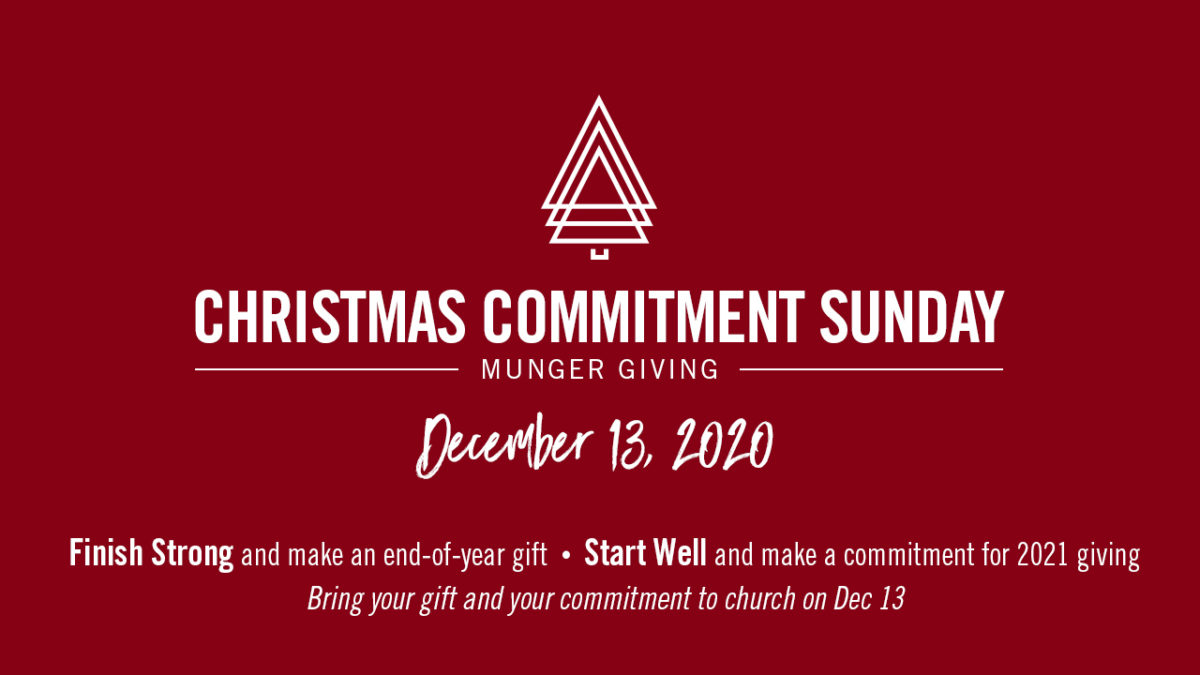 This Sunday (12/13) is Christmas Commitment Sunday, and our Sunday schedule is completely different!
Christmas Commitment Sunday
On December 13, I want to challenge you to thank God for his provision in 2020 and ask for his blessing in 2021—to Finish Strong and Start Well.
This year, things will look different.
There will not be regular services on Sunday, 12/13.
Instead, I will lead several brief communion services in the parking lot and the sanctuary will be open from 7:30 AM-12:30 PM for folks to pray inside and drop off their gifts.


Here's our new plan for Sunday, December 13:
• Sanctuary open 7:30 AM-12:30 PM.
• Only one household permitted in the building at a time.
• 10 minute communion services in parking lot at 8, 9, 10, 11, and 12 noon.
We want to give folks the opportunity to pray in the sanctuary as they make their Christmas Commitment. If you choose to do so, you will enter through the main front doors and have the whole building to yourself for a few minutes, before leaving through the coffee bar doors. There will be no one else in the entire building while your household is inside.
Of course, if you want to drop off a gift outside, you can certainly do that as well.
(As always, you can make your Christmas gift and set up your giving at
www.mungerplace.org/give
.)
We want Christmas Commitment Sunday to be a special day—be praying!
And, I'm pre-recording a full sermon that will be online that morning as well, so be sure to catch it with your family.

—Andrew Forrest